Whatever your website does, Logic Hop makes it do more.
Logic Hop is game-changing content personalization for WordPress: get more leads, more sales, and better targeting.
You'll wonder how you lived without it. Here's how it works.
Drive higher conversions with more relevant messaging
Display dynamic content to show the messaging most relevant to your visitor.
Logic Hop lets you use conditional logic to personalize your messaging with a few clicks.
Draw from 40+ points of real-time data including goals, page views, geolocation, referrers, query strings, third party integrations, dates, and time.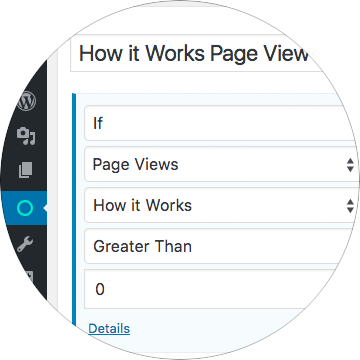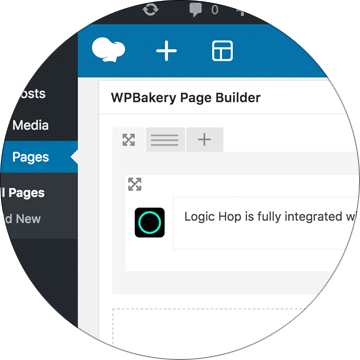 Tight integration WordPress: shortcodes, widgets, page builders
Logic Hop is fully integrated with WordPress and the tools you're already using.
Make easy personalizations with shortcodes, or apply display conditions to widgets.
If you prefer page builders, you'll find compatibility with WPBakery, and SiteOrigin as well as Gutenberg support in the near future.
For developers there's even template-level integration and AJAX functionality. All this is compatible with your caching plugin.
Add-ons for your favorite services
Personalize based on, and feed data to, your favorite third party services, including WooCommerce, Google Analytics, Facebook Pixel (ads), ConvertKit, and Drip.
These integrations make it easy for you to power Logic Hop with your existing data, and enhance your marketing by feeding back goals and data based on the actions Logic Hop records on your website.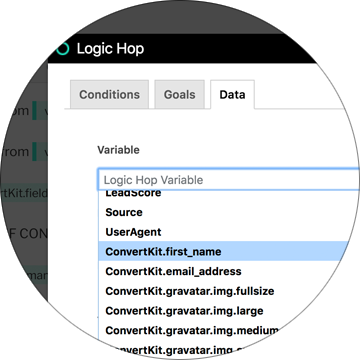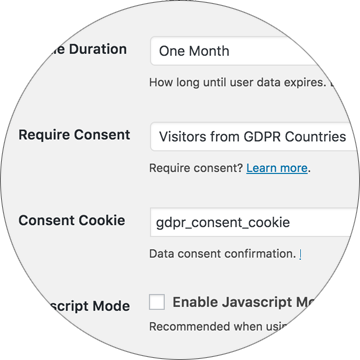 Secure data storage and privacy-complaint personalization
With Logic Hop you get honest and secure personalization for the privacy-conscious business.
You can have data storage on or off: with this off, you store no user data but can still utilize powerful personalization, either through third party data, or temporary personalization based on a visitor's actions in the current browser session.
Even whilst storing user data, Logic Hop is fully GDPR compliant: data is stored on a secure Amazon Web Services database, with compatibility for cookie permission, suggested privacy policy text, and a user data management and deletion tool.
Personalization is now easy with WordPress
You've seen personalization in action on the biggest websites: Amazon, Netflix, and the biggest enterprise websites. They all use it because it works.
But, personalization hasn't been available to WordPress sites, WooCommerce stores, or agencies.
Logic Hop changes this: powerful personalization with tight integration with WordPress for ease of use.
Your visitors will be delighted with the personalized messaging. Your marketing team will love the ease of use and integration with the tools you're already using. Your boss will be delighted with the increased conversions, increased quality leads, and increased sales.
You'll love Logic Hop, and there's never been a better time to get started.
Personalize your site in less time than it takes to have a cup of coffee.
Powerful Features – Easy Implementation
Automate your marketing & turn visitors into customers.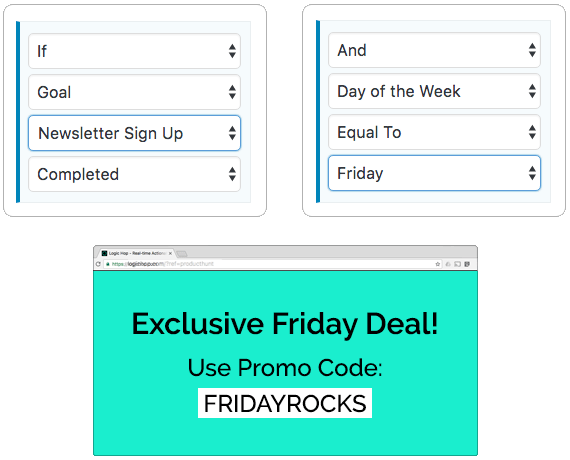 Content Personalization
Display the right message, at the right time, to the right person.
Click-and-build powerful Conditions for content personalization.
Easily create Goals to identify & target visitors.
Control almost any WordPress content element, including third-party widgets.
Read our Email Optin tutorial to see how easy it is.
Logic Bar – Smart CTAs
Easily create smart Calls-To-Action that appear at the top of your website.
Perfect for:
Engaging new & returning visitors
Promoting special offers
Targeted messages
Logic Blocks – Personalization Builder
Easily create personalized content in minutes with Logic Blocks. Simply select the conditions and enter your content for powerful personalization.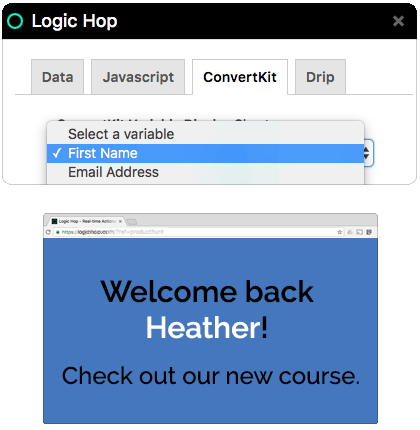 Dynamic User Data
Take your personalizations to the next level.
Display user data with click-to-add Shortcodes or Javascript callbacks.
Add any supported data type:
Dates & Times
Traffic Sources
Geolocation
Display data from third-party services like ConvertKit & Drip using Add-on Integrations.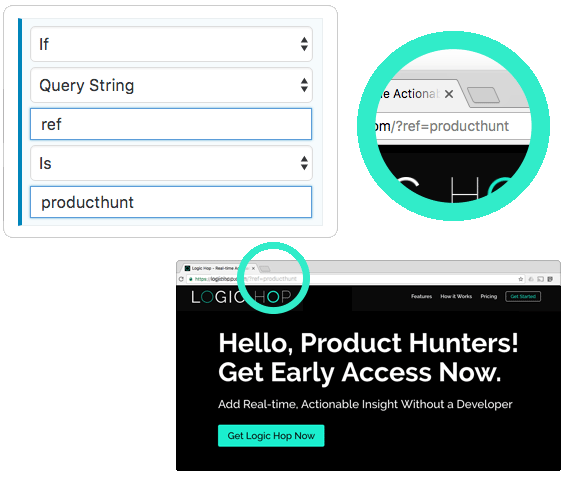 Query String Control
Effortlessly display content to specific users based on query strings.
Perfect for links from ads and social media posts. Works great with Google UTM codes.
Use with Logic Hop Goals to identify users on future visits.
Read our Query String tutorial and get started in minutes.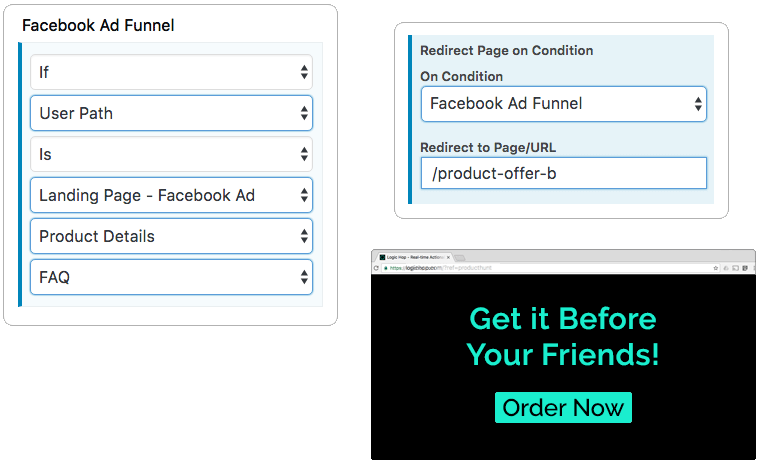 Functional Funnels
Build powerful funnels & dynamic site paths with just a few clicks.
Display content to users as funnels are completed.
Redirect users to the right page at the right moment.
Set Goals to track and identify users on future visits.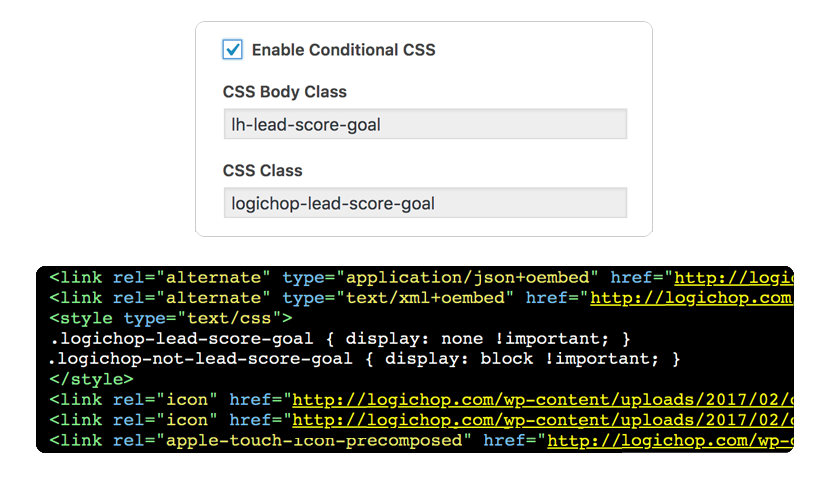 Customize Design
Logic Hop Conditional CSS is a powerful tool that dynamically generates CSS based on individual user actions.
Use Body Class CSS to apply styles and modify your website appearance in real-time. CSS Class and CSS Not Classes make it easy to display or hide content.
Conditional CSS is easy to implement and works with or without page caching plugins.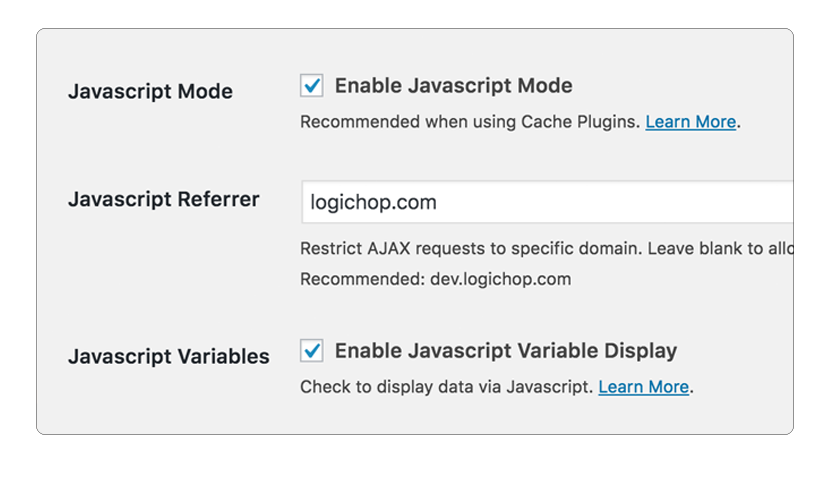 Caching Compatibility
By default, Logic Hop functions at the Pre-page Level and Page Level. This allows Logic Hop to fully integrate with the WordPress Engine and display personalization in real-time as content is generated.
When caching plugins and object caching, such as WPEngine, are enabled, content is cached to increase performance. While this makes your site load faster, pages are cached and the same content is shown to each visitor.
Logic Hop features a unique Javascript Mode which keeps your caching in place while allowing dynamic, personalized content to be displayed for each visitor.
Event-based Goals
Set Goals on Javascript events.
Trigger Google Events when Goals are set.
Track almost any event from any element.
Use Javascript callbacks to set goals from third party plugins.
Build custom experiences & games.
What people are saying about Logic Hop
"Logic Hop has resulted in more signups, more people checking out my book and more coaching clients."
Jorge Vergara
JAVEBRATT – Ionic Framework Tutorials
"I'd been trying to figure out how to do site personalization forever. Finally found Logic Hop."
Justin Jackson - @mijustin
Jolt, Product People Club, Tiny Marketing Wins