Google Analytics Add-on
Track Events with Google Analytics!
Add powerful Event Tracking to WordPress with Logic Hop's integration with Google Analytics.
Track actions and events triggered by users when browsing your website, and send the data straight to Google Analytics for in-depth reporting and analysis.
With Google Analytics for Logic Hop you can track events:
When a visitor downloads a PDF
Every time a link is clicked
When a visitor plays a video
After a series of pages are viewed
Add custom Event Tracking with ease.
The Google Analytics Add-on is a WordPress plugin that extends the functionality of Logic Hop. With the plugin you can easily use Logic Hop Conditions and Goals to send custom events to Google Analytics for powerful event tracking.
Features:
Send custom tracking events to Google Analytics

On page load
From Javascript events
When Logic Hop Conditions are met

Works with any Logic Hop Goal or Condition
This add-on is included with the Professional & Business plans!
Requirements:
WordPress Website
Logic Hop Plugin
Google Analytics Account
View the docs for full details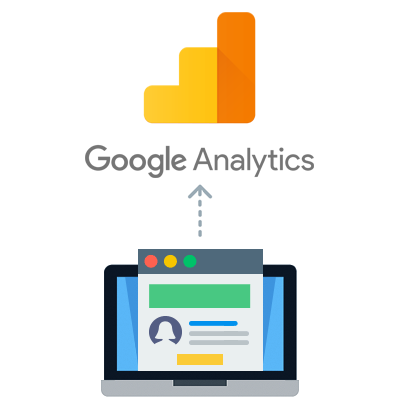 What people are saying about Logic Hop
"Logic Hop has resulted in more signups, more people checking out my book and more coaching clients."
Jorge Vergara
JAVEBRATT – Ionic Framework Tutorials
"I'd been trying to figure out how to do site personalization forever. Finally found Logic Hop."
Justin Jackson - @mijustin
Jolt, Product People Club, Tiny Marketing Wins