Make your WordPress sites more effective.
Content personalization that delivers more sales, more revenue, more conversions.
Introducing Logic Hop: The best personalized marketing plugin for WordPress.
Ok, so maybe you should have worked personalization into your website by now. You know it's more efficient. You know it reduces cost per acquisition. You know it boosts revenue.
But, let's be honest, it's always been such a big, expensive hassle to do on WordPress. Either you need to buy some ridiculously priced, confusing third-party solution, or – gulp – code your own.
Not any more.
Logic Hop is an easy-to-install WordPress plugin which takes care of all your personalized marketing. More leads. More conversions. More sales. No problem.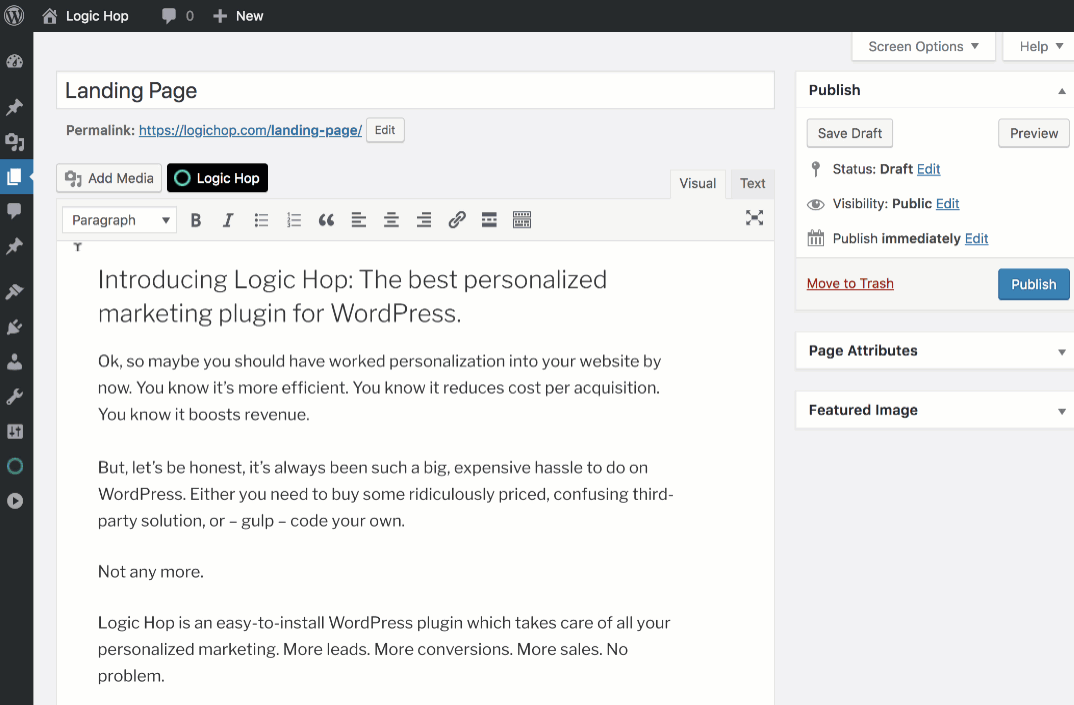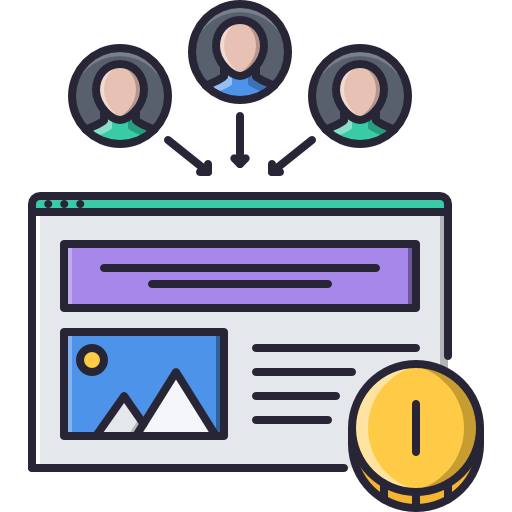 Get more qualified leads
Traditional goal tracking just stores data for analysis. Logic Hop gives you the power to use that data in real-time. Create personalization rules for any content on your website and show relevant, personalized messaging to users at the right time to build connections that get results.
Sell more with WooCommerce
More than dynamic text, Logic Hop lets you personalize any aspect of your WordPress website – including your WooCommerce store. Maybe a user, while out and about, visits your store on mobile. Next time they're at a desktop, why not offer an exclusive discount code, show them that same product, plus some related products they'll love?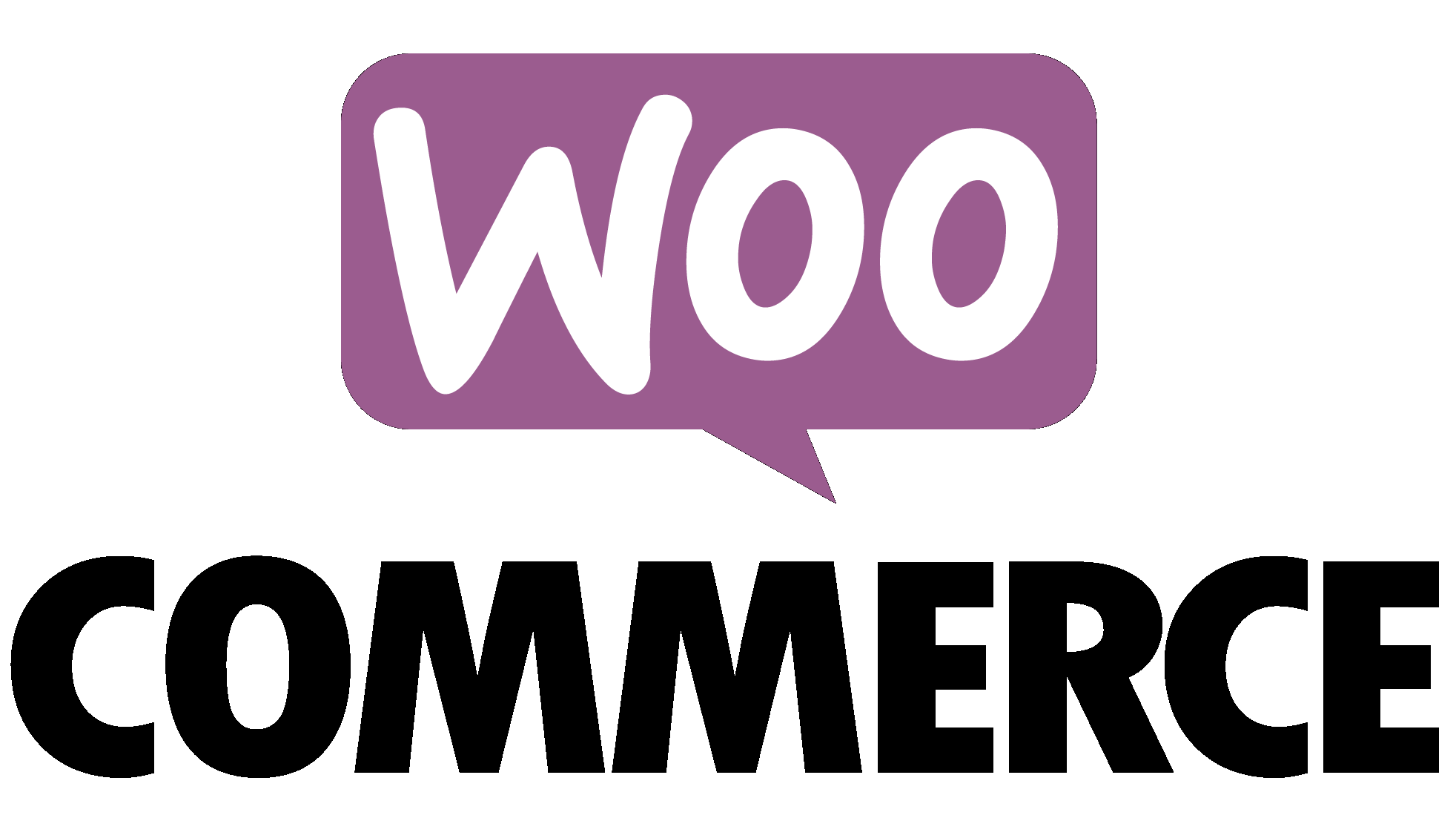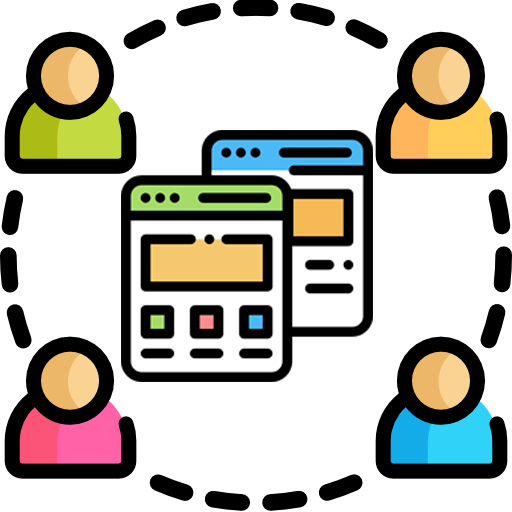 Works for your whole team
Whatever your team size, and whatever its structure, Logic Hop brings personalized marketing to everyone. Integrating with popular page builders – including Beaver Builder, Divi, WP Bakery, and SiteOrigin – and with no need to code, you're only limited by your imagination. We also love helping people get set up – just let us know if you'd like some help and we'll schedule a call to set your personalized marketing plan in motion.
Targeting users with anonymized data
Logic Hop is honest personalization: it makes really good use of anonymized data.
This can be done by generating data in real-time, by integrating on-the-fly with tools you're already using like Drip, WooCommerce, or Facebook Ads – or by storing anonymous data with the user's permission.
Here's an example: you're located in Virginia and came here as a direct visit and based on your actions so far have been assigned a Lead Score of 1.
Most important: you haven't yet viewed the Logic Hop plans.
None of this data is stored: it was generated live (and yes, it works with your caching). Using this information we've set up Logic Hop to suggest:
You should keep reading to learn more about why Logic Hop is so awesome.
Some clever Logic Hop examples
With its intuitive set up, Logic Hop makes it easy to implement endless personalized marketing scenarios. It even comes with built-in templates for some of the most popular use cases.
Your options are literally limitless.
To start those big ideas flowing, here are just some of the clever things you can do with Logic Hop:
Sell harder to people with the highest lead scores
With Logic Hop, you can assign a lead score to different user actions. For example, when a user visits your shop page without buying, you could assign them a lead score of 5. But if they visit your complaints page, they'll get a lead score of -10.
Lead scores let you build up a clear picture of how warm or cold your leads are so you're ready to strike (with the right personalization) while they're hot. Offer your warm and hot leads special deals, display specific high-price items, or prompt them to contact you.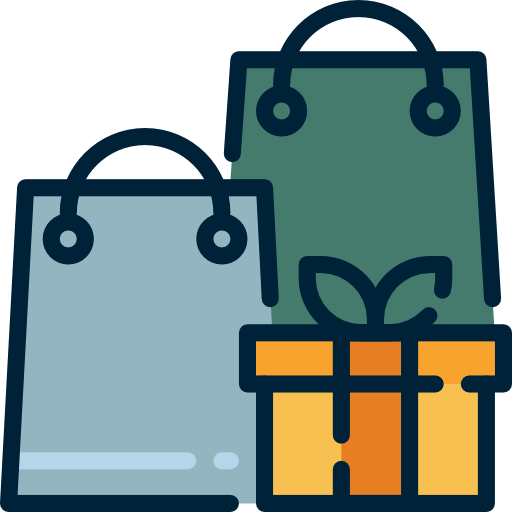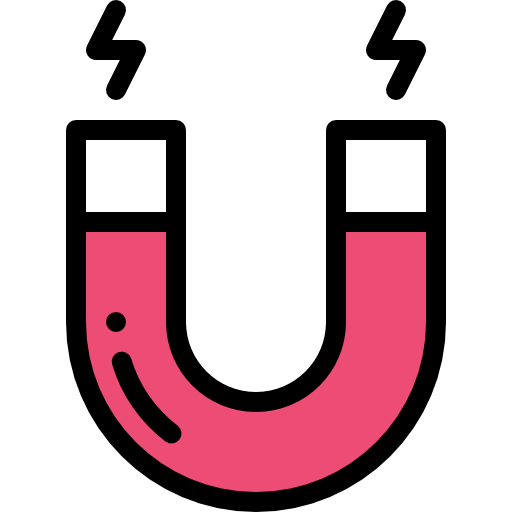 Tempt users with dynamic lead magnets
Rather than the stagnant approach of offering lead magnets at the bottom of your content marketing, use Logic Hop to dynamically display lead magnets and secure sales.
For example, if you're selling a video course, offer first time website visitors the option to view the first video. When the same visitor returns, prompt them to buy the entire course. If they don't buy, but instead return a third time: offer a one-off, limited time discount code to close the sale.
We're using Logic Hop now: as this is your first visit, see this video below of Logic Hop in action.
We're using Logic Hop now: as you've been here before, now's the time to visit the pricing page.
Match new arrivals with their perfect landing page
Logic Hop fully integrates with your favorite page builders, WP Bakery and SiteOrigin – and we're actively adding support for more! This makes it simple to create different variations of pages which you can then show to a user depending on the circumstances that brought them to your site.
Offer a special deal on Facebook and Logic Hop will recognize where the referral is from, how many times the user has visited your site previously, then display the right landing page geared toward the user to taking you up on the deal.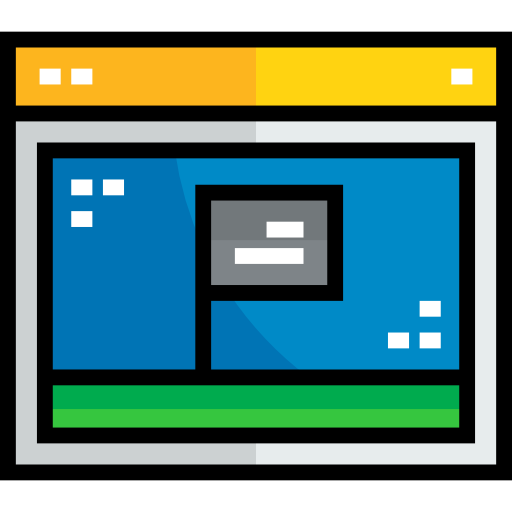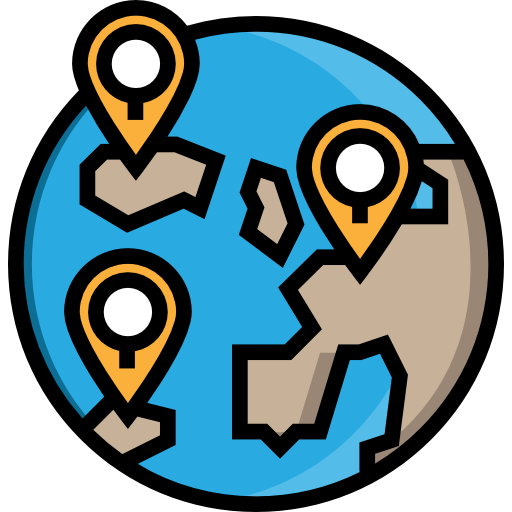 Boost sales by displaying location-specific products
It's now really easy to show the right information to the right people at the right time on your WooCommerce store.
Don't make your Chicago-based customers jealous by displaying your summer line in the middle of January! Instead, make them happy by displaying the most relevant information as soon as they land on your site: cosy winter products and imagery, along with the correct shipping options (and maybe a reminder that spring isn't far away!).
Have a personalized marketing idea you're keen to implement but unsure if Logic Hop can handle it? It's likely it does – but get in touch and we'll let you know for sure!
Powerful personalized marketing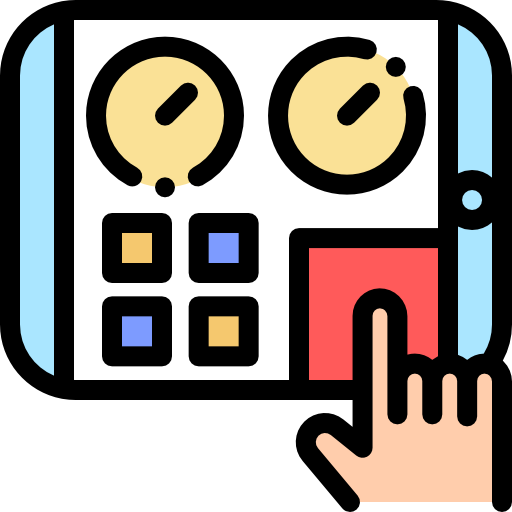 Automate your marketing
You can build powerful call-to-action conditional logic with just a few clicks for dynamic content display. And with default conditions you can get started even faster!
Choose from over 40 points of real-time data, including goals, page views, geolocation, referrers, query strings, dates, and times.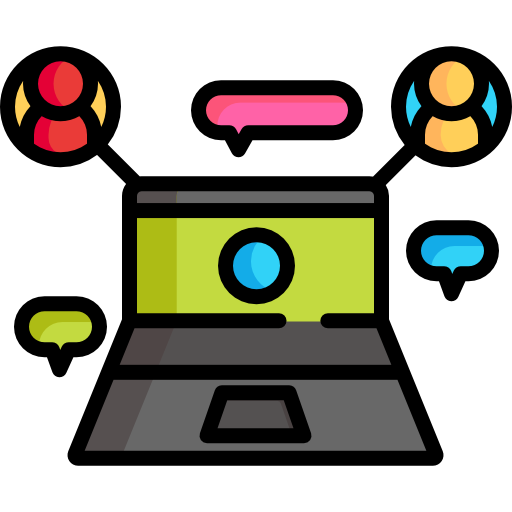 Dynamic content personalization
Display the right message, to the right person at the right time. Click to build content personalization conditions and easily create onsite Goals to identify and target visitors. You can control any WordPress content element, including third-party widgets.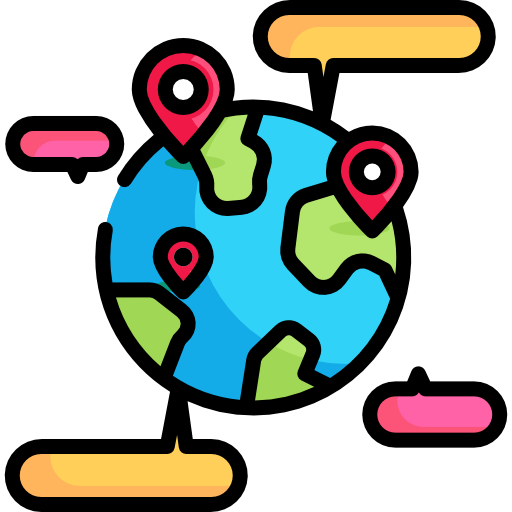 Personalize all the things
You can display literally anything you want and personalize your website appearance with no need to worry about caching conflicts. Create dynamic forms, videos, buttons, widgets, images, content modules, conditional CSS, and more.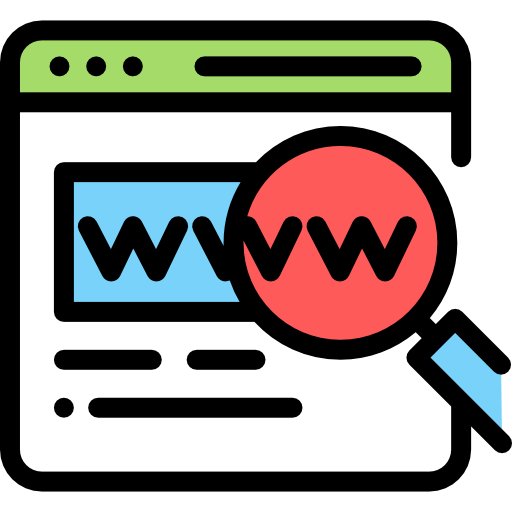 Get the most out of query strings
Effortlessly display content to specific users based on query strings – perfect for referrals from ads, social media posts and Google apps. Used in conjunction with Logic Hop Goals, you can continue to identify users on future visits.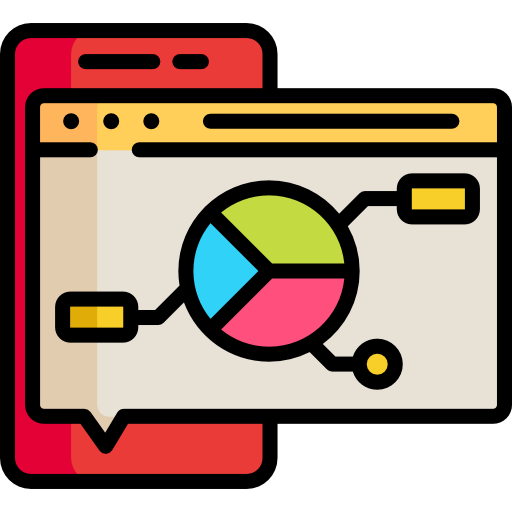 Display dynamic user data
Dynamically add any supported data type to your website, including dates, times, traffic sources and geolocation. Then take personalizations to the next level by adding in data from third-party services like ConvertKit and Drip.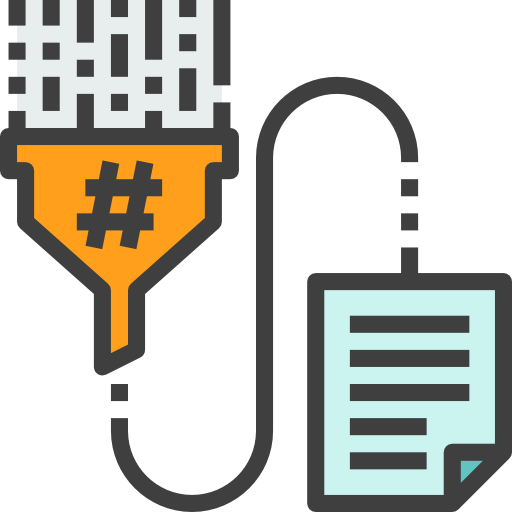 Build functional funnels
Create powerful funnels and dynamic site paths in just a few clicks. Display content to users as funnels are completed, redirect users to the right page at the right moment, and set Goals to track and identify users on future visits.
What people are saying about Logic Hop
"Logic Hop has resulted in more signups, more people checking out my book and more coaching clients."
Jorge Vergara
JAVEBRATT – Ionic Framework Tutorials
"I'd been trying to figure out how to do site personalization forever. Finally found Logic Hop."
Justin Jackson - @mijustin
Jolt, Product People Club, Tiny Marketing Wins