Logic Hop lets you build powerful conditions by matching values to user data. When it comes to geolocation, we heard from a number of users that it would be much easier to match against lists of locations instead of creating multiple conditions.
You asked. We listened!
Creating geolocation conditions just got a whole lot easier with lists!
Want to create a condition that only applies to residents of three states? Easy! What about people who live in specific ZIP codes? No problem! What about people in specific countries? Done!
In the geolocation condition builder you'll now see three options:
To use a geolocation list, simply select Is in List and enter a comma-separated list of country codes, states, ZIP codes and cities.
To create a condition for visitors located in California, Florida, New York and Massachusetts you'd do the following: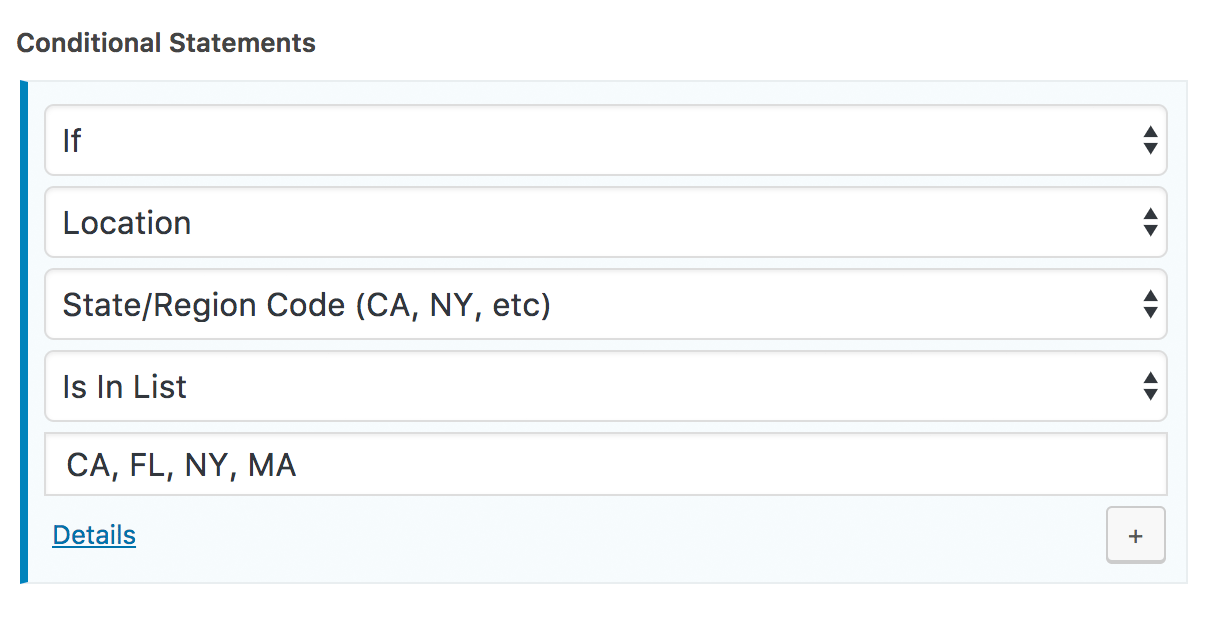 Logic Hop geolocation is available with a data plan. Click here to learn more.