Quick Reference
Overview
Logic Hop Insights provide a near real-time report of pages viewed and goals triggered.
NOTE: Insights are only available with Logic Hop Data Plans. Insights are not available with Logic Hop License Key plans.
Insights can be viewed for the past 30 days, 7 days, 1 day and for the current day.
Insights can be accessed in your WordPress Dashboard at Logic Hop > Insights and viewed as:
Unique Views

Each item counted once per user

Aggregate Views

Every item counted for every user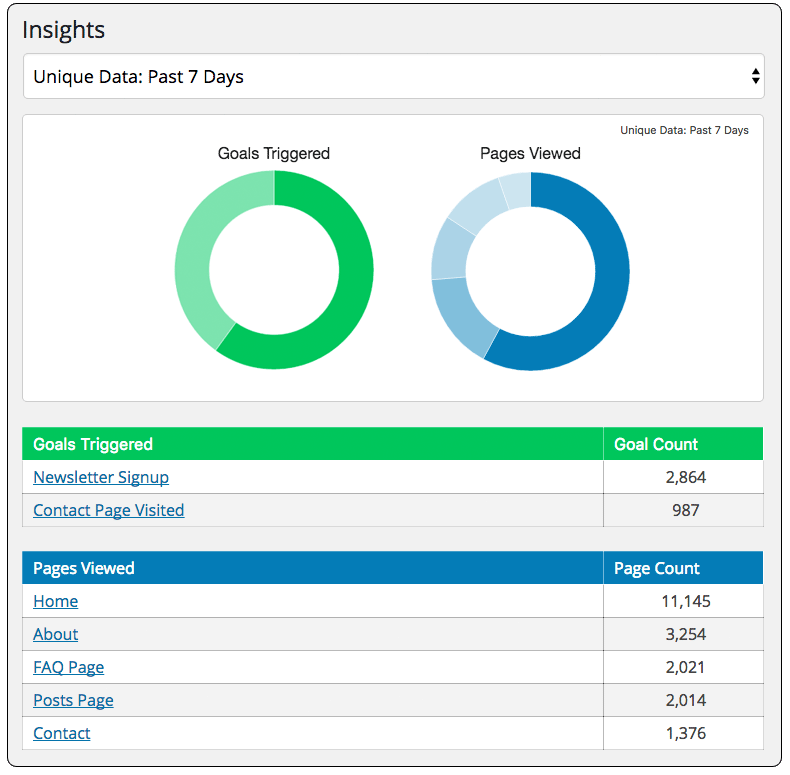 Insight Data Types
Page Views

The number of times each page or post has been viewed

Goal Triggered

The number of times a Goal has been triggered
Note: We recommend augmenting Logic Hop Insights by using Google Analytics and Google Analytics' Event Tracking with Logic Hop Goals. This combined approach will provide a full view of all site activity and user events.
Learn more about using Google Analytics with Logic Hop Goals.